Rapsquillion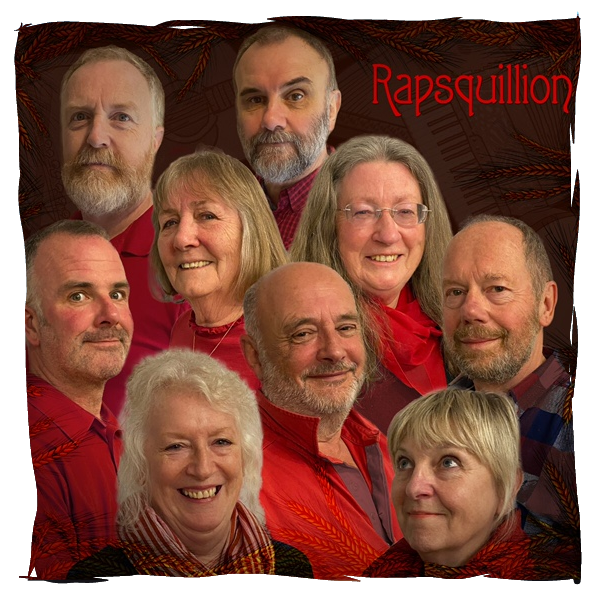 Rapsquillion have been stalking the highways and byways of the Welsh Marches for the last twenty-five years, hurling their take on traditional music toward any unsuspecting passers-by who happen to stand still for long enough.
A Rapsquillion live performance, session or workshop is underpinned by their rich sound; the sheer joy of their singing is irresistible. Invigorating harmonies and rhythms are delivered with energy as the band display their crinkled credentials to the world.
Fresh, enchanting – Rapsquillion are just delightful!
Rapsquillion – spontaneity, humour, vocal depth and dynamic subtlety….
Do you do funerals?….
12:00 Ross Folk Choir

13:00 Rapsquillion