Conor Reynolds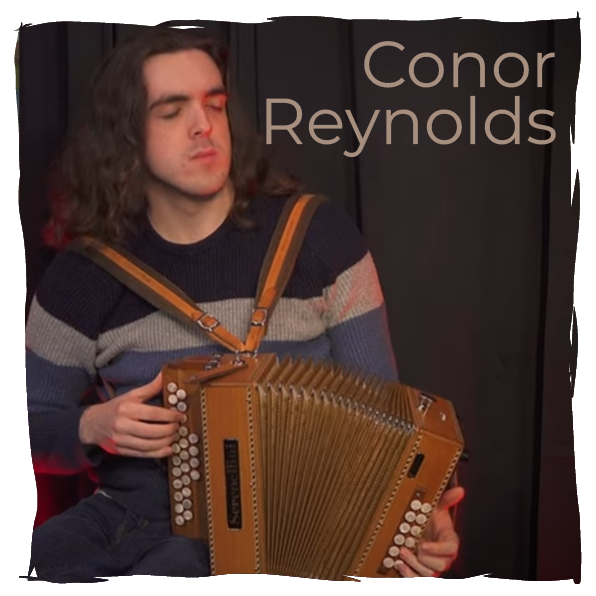 Conor "Conker" Reynolds, a young and talented multi-instrumentalist and vocalist from Kent, is already leaving a significant imprint on the UK folk music scene. His music is a heartfelt fusion of original compositions and traditional songs that resonate with authenticity.
At the age of 14, Conor attended the Burwell Bash Traditional Music Summer School, where he had the opportunity to connect with influential figures in the folk music world, including the renowned musician Brian Finnegan and other esteemed folk artists. It was at this juncture that Conor experienced a transformative "lightbulb moment." He initially developed a fondness for the tin whistle and swiftly fell in love with the diatonic button accordion, inspired by the mesmerizing playing of Andy Cutting, who has since become both a mentor and a significant musical influence. Conor has also drawn inspiration from contemporary folk luminaries like Nancy Kerr and Spiers & Boden.
Conor has a particular passion for composing his own music, infusing it with subtle emotional complexity that pervades both his original creations and his renditions of traditional tunes. He skillfully weaves these elements together with a fresh and innovative touch, aiming to shed new light on the music and offer novel perspectives to his audience.
He sang like an angel, and he played that box like he knew what he was doing.

Joe McBurnie: Folk O'Clock
19:30 Conor Reynolds

20:30 Arda Wei

21:40 Frankie Archer

22:40 The Hunch