Cerys Hafana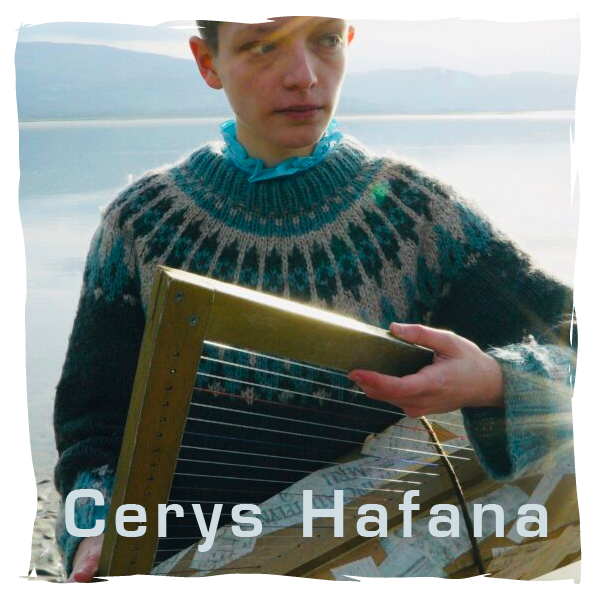 Cerys Hafana is a composer and multi-instrumentalist who mangles, mutates, and transforms traditional music. She explores the creative possibilities and unique qualities of the triple harp, and is also interested in found sounds, archival materials and electronic processing. She comes from Machynlleth, Wales, where rivers and roads meet on the way to the sea.
Edyf is her second album, released in 2022, and was selected as one of The Guardian's Top Ten folk albums of 2022. In January 2023, Cerys was also featured on Cerys Matthews' BBC 6 Music 'Highlights of 2022' New Year show.
Edyf is largely based on material found in the Welsh National Library's online archive, including fragments of Psalm tunes, hymns about doomsday and philosophical musings on the length of eternity, along with some original compositions. The album is primarily performed on the Welsh triple harp, but also features bodhrán, double bass, althorn and the electronically processed sounds of a water bottle being hit. 
Cerys Hafana's love for the triple harp is infectious… She easily won hearts and minds with her interpretations of traditional folk songs, and her own work. Cerys charmed us with her stories. Magical.

FOCUS Wales Highlights 2022, God is in the TV