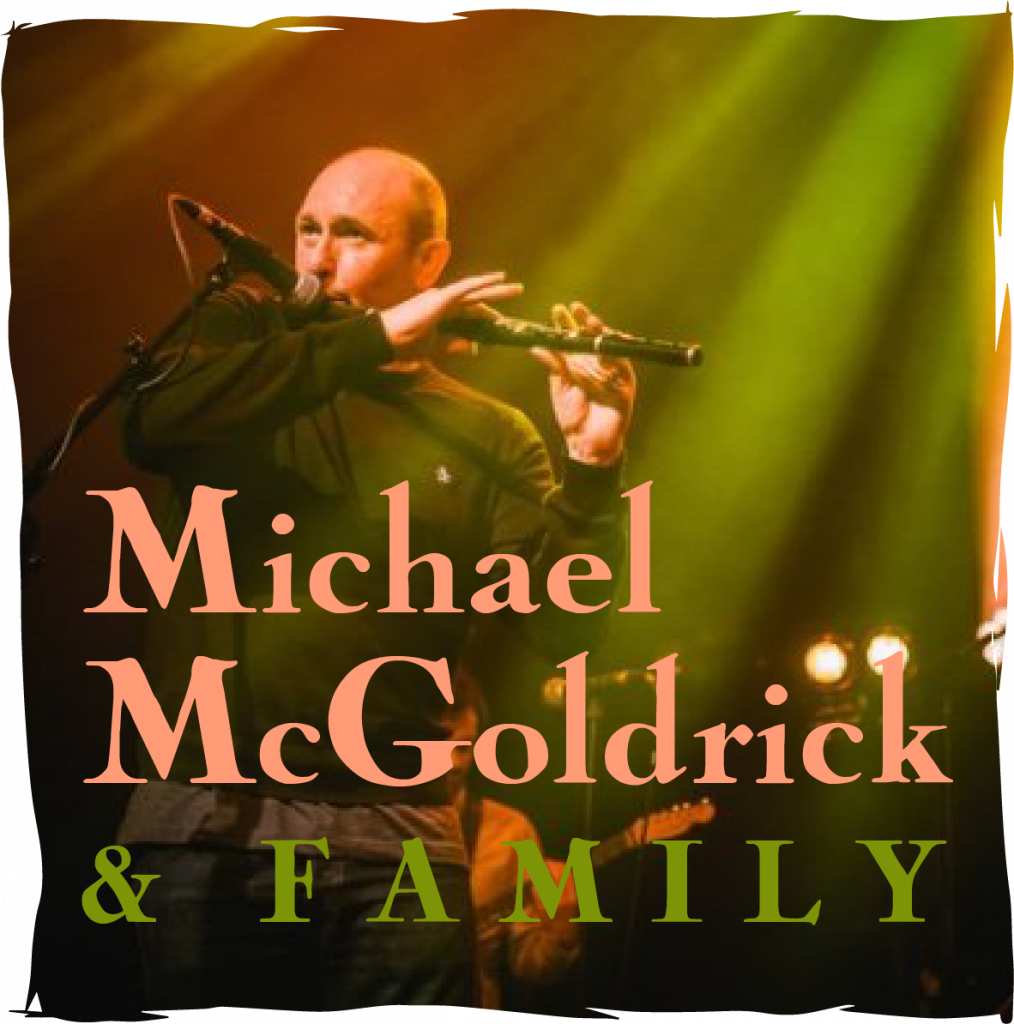 An incredible musician and composer playing wooden flute/Uilleann Pipes/low whistles/Guitar.
Manchester-born Michael McGoldrick is a highly talented flute-playing winner of Radio Two Folk Award for Best Instrumentalist.
Flowing Irish music with a strong structure and ornamentation on a wide range of flutes.
Michael will be taking a break from his tour with Mark Knopfler to bring a bespoke show to Bromyard featuring three generations of the McGoldricks in a stellar line up.