To celebrate our close working partnership with Wye Valley Brewery and in the true spirit of the festival, we previously made a very special beer.
This beer was brewed from hops local to the festival and blended by our winner: MO HATTON for her suggestion…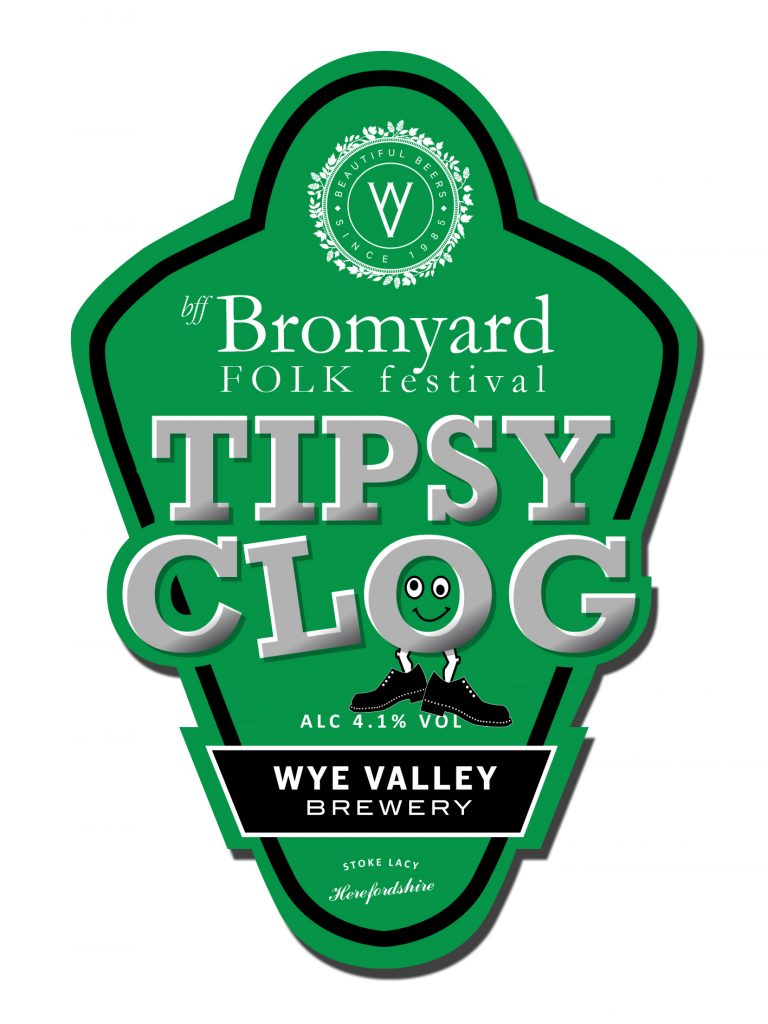 TIPSY CLOG
All you needed to do was come up with a name for the beer that captures the essence of Bromyard Folk Festival.
Competition entries were open from 5th August 2016 to Monday 8th August inclusively.
The competition was judged by a panel from Bromyard Folk Festival and Wye Valley Brewery.
The winner +1 was invited to go to Wye Valley Brewery during the day on Tuesday 23rd August 2016 to commence the brewing of the beer.
The winner also received 2 weekend tickets to Bromyard Folk Festival worth £190.
Read the full story of how Mo got on here.
Entries are CLOSED!
Comments are closed.